Fire & Smoke Damage Repair
The first 24 to 48 hours are the most important to get started repairing the damage. The longer you wait the more unstable a structure can become and the worse smoke damage becomes. Our team of experts grasp the importance of urgency when it comes to protecting an investment like your home. The damage caused by water from firefighting efforts and lingering smoke can be serious, even in a small fire. We use state of the art techniques to clean and restore items such as carpet, walls, ceilings, clothing, electronics, collectibles, & woodwork damaged from smoke and soot.
Contact us immediately for fire damage restoration:
Weak floors, ceilings

Wet insulation

Soot damage

Smoke damage

Foundation problems

Need for immediate board-up to protect your property

Safety hazards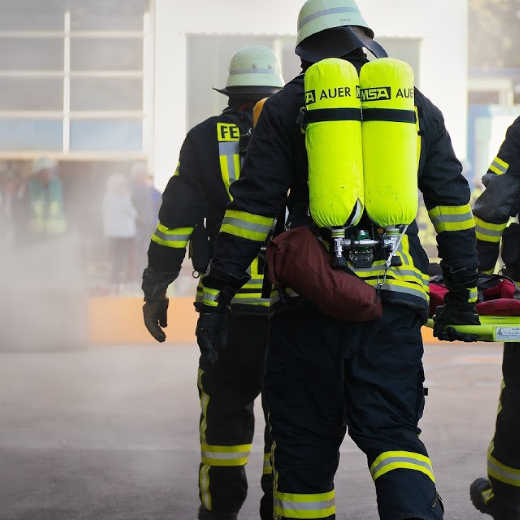 Smoke Damage and Odor Removal
Three-step process involves: ​
Spray application to all vertical and horizontal surfaces of the affected area.
Application of a dry or granular type odor counteractant.
Thermal fogging, this final step utilizes a solvent based deodorizer that is heated and applied as a fog. By duplicating the heat and penetration characteristics of a fire, thermal fogging effectively eliminates most odors.
Our Technicians will help you identify the source of the odor, employ the proper cleaning method and eliminate unwanted odors caused from fire damage or any other variety of odors including nicotine, stale air, mildew, pets, fireplace, smoke, etc.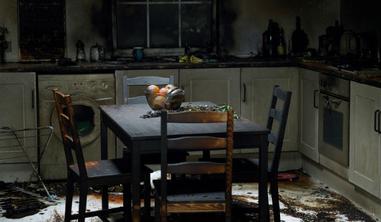 The first 24- to 48- hours after fire damage are known as the "golden hours" of recovery. An effective emergency response that quickly stabilizes the facility ensures the recovery of as much property as possible. The acidic soot and smoke damage that is often produced when fires are extinguished accelerates the deterioration and corrosion of building components and vital assets. To compound the problem, fires are most frequently extinguished with dry chemicals or water. Plus, the toxic smoke odor left behind must be neutralized and deodorized.​
The fire damage restoration process includes mitigating damage, providing smoke damage cleanup and water restoration as quickly as possible after the damage first occurs. Beyond the visible structural damage, contents inside the structure must be evaluated for recovery based on a number of factors including:
Replacement Cost vs. Restoration Cost, Effect of Smoke and Heat
Loss of Use, Loss of Value, Decreased Life Expectancy & Sentimental Value
In an instant, Mother Nature can unleash powerful weather patterns, leaving behind substantial storm damage to your home or business. Wind, water, hail and downed trees are just some of the things that can expose your property and contents, whatever their size, to the elements. It is at this time that immediate storm damage restoration is key to your property's safety and recovery.
At Class One, we offer immediate help to secure your property and prevent further damage from occurring.
Class One's fire restoration services can include: emergency board-up, demolition, soot removal film application, thermal deodorization to mitigate smoke damage, and complete reconstruction. Count on Class One fire damage restoration services to answer your call. ~ We have the Licensing, Knoweledge & ability to start from scratch
We offer demolition cleanup for both residential and commercial structures. Our demolition services are safe and efficient and include full site cleanup, removal of debris and contaminated material from the structure.
​We also offer content restoration to make sure that you not only get the outside of your house restored but the items in it as well.
Have Fire or Smoke Damage? Get A Quote Today.